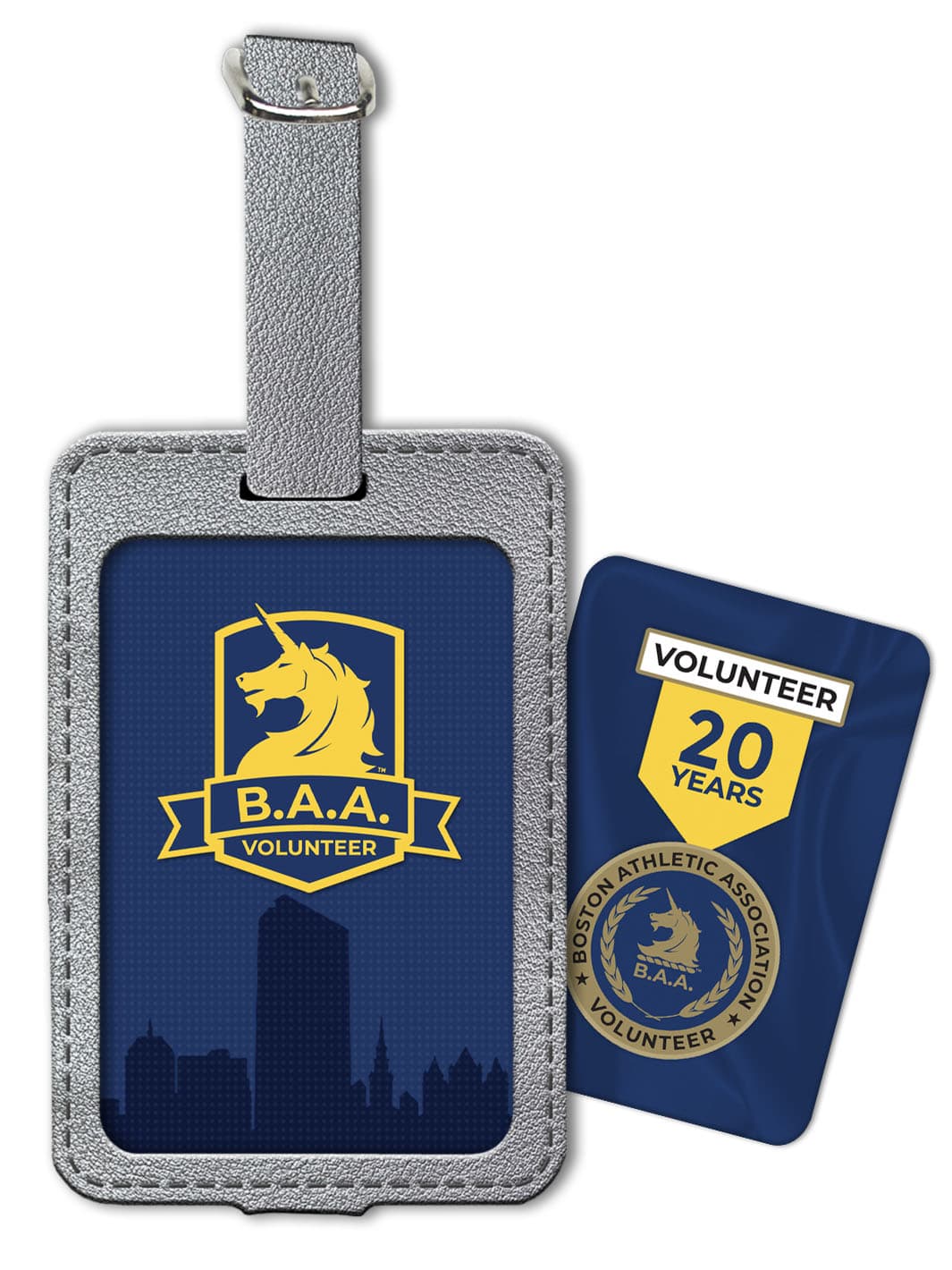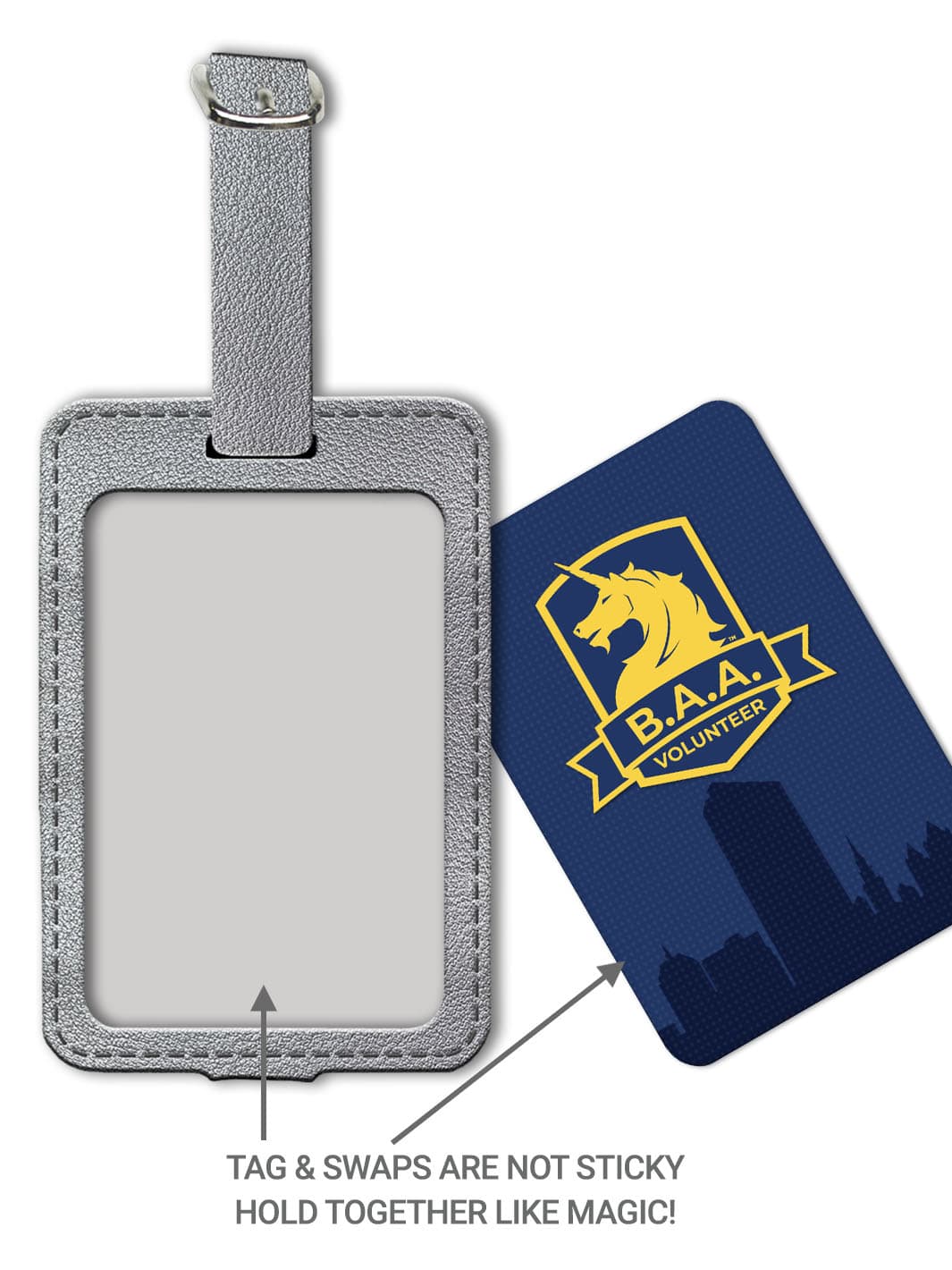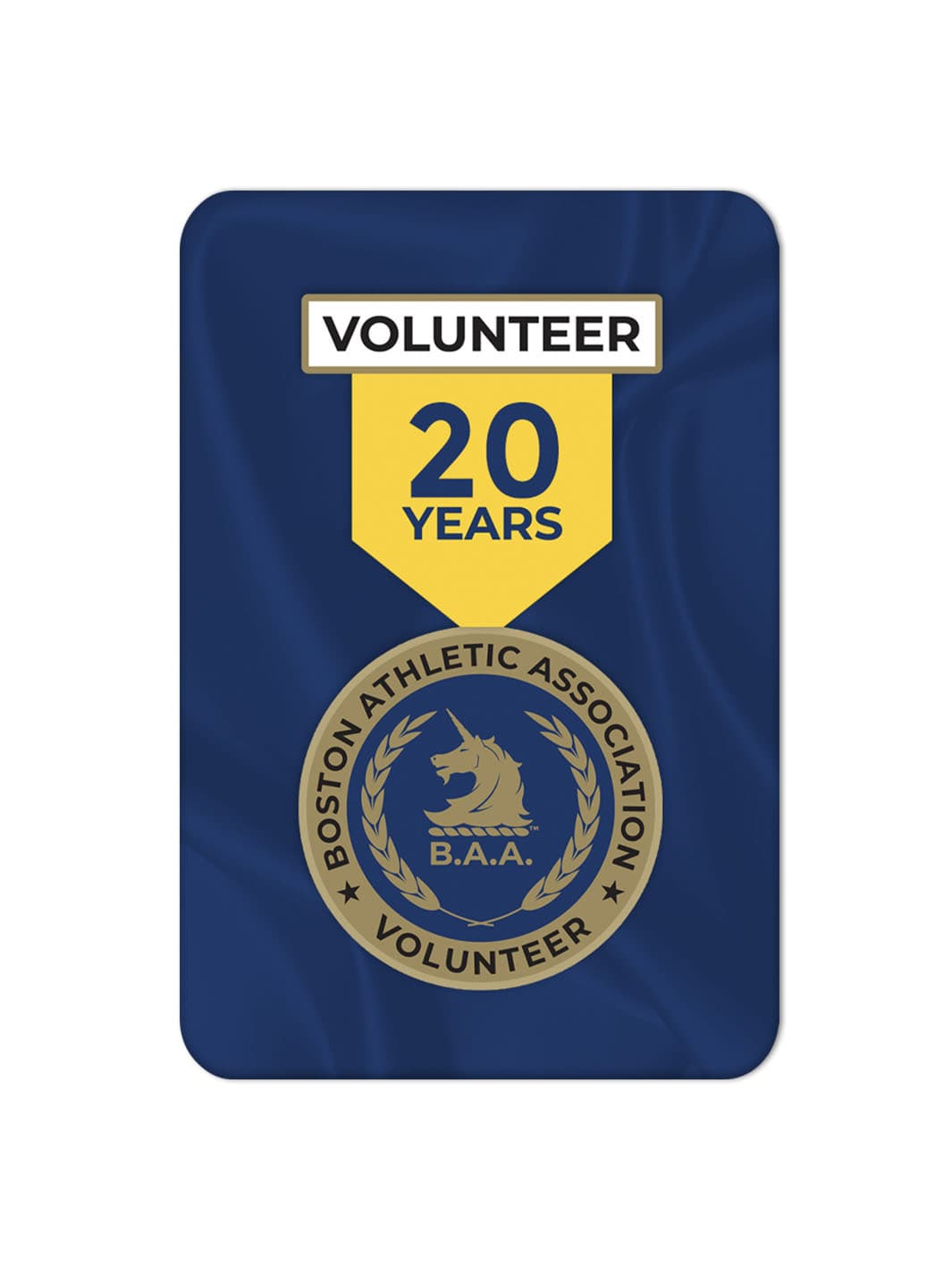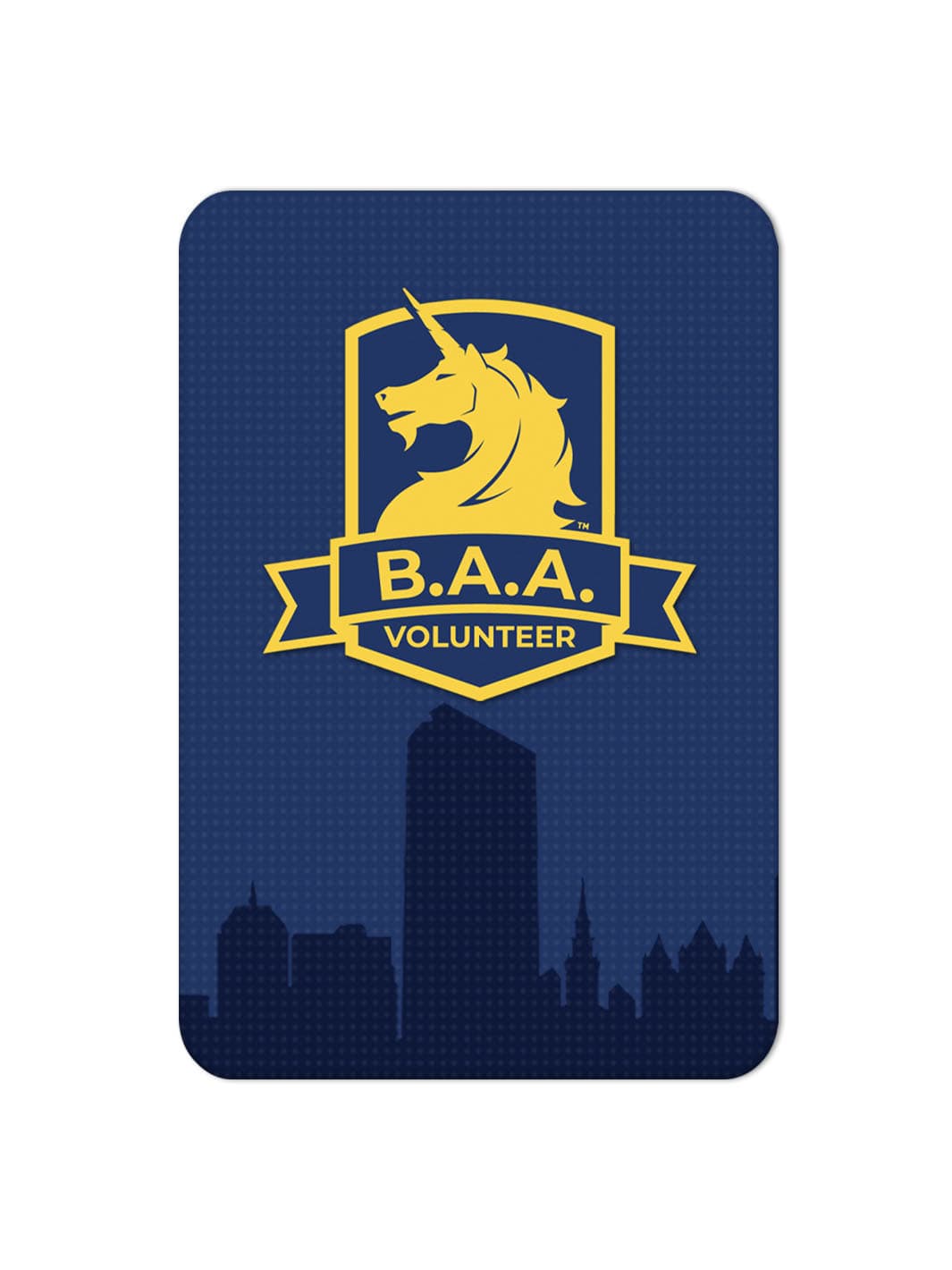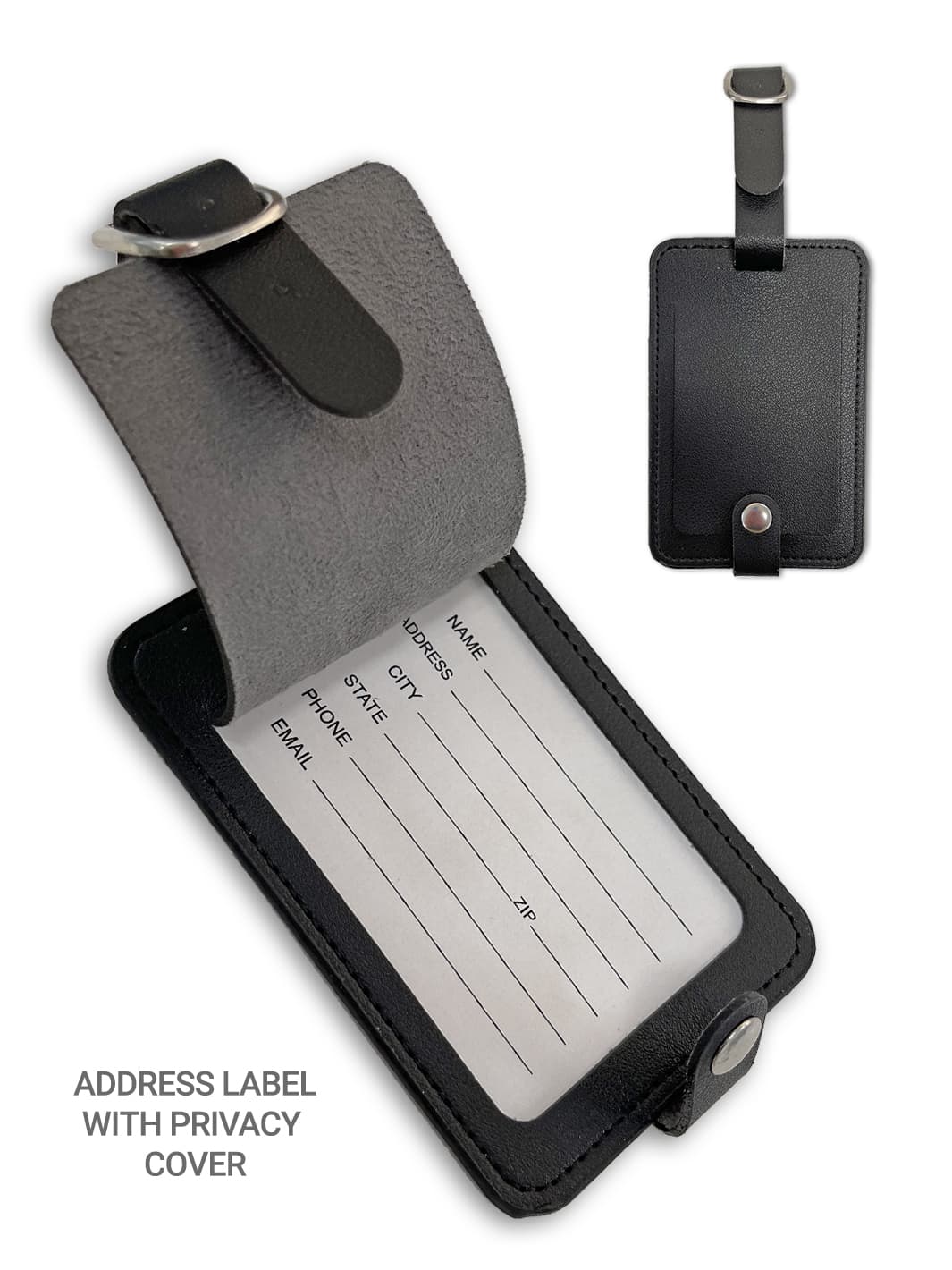 Bag Tag Set - Boston Marathon Volunteer® 20Y
ADDITIONAL SWAPS ONLY $7.50 Unlimited extra Swaps for only $7.50 each, with purchase of any Phone Case Set or Swap. Discount will be automatically reflected in your cart. If you are using another discount code, the greater of the discounts will be automatically applied to your cart…you always get the better deal.
A one of a kind luggage tag to add a special look to your bag whenever you travel! This elegant and distinctive Swaponz® Luggage Tag Set features a quality luggage tag with two interchangeable and reusable Boston Marathon Volunteer® designs (Swaps), each with sharp, photographic quality graphics. You can easily change and reuse your Swaps as often as you'd like!
Set includes: 1 Swaponz® InfiniteSwap® luggage tag + 2 Swaps.
InfiniteSwap® Patented Technology: Enables Swaps to firmly adhere to the special material on the luggage tag without any stickiness.
Address Label: Address label with privacy cover. 
Swaps:  Reusable, photographic quality, highly durable, water and scratch resistant.
© 2023 - Boston Marathon

®

, Boston Marathon Volunteer, B.A.A. Marathon™, and the B.A.A. Unicorn logo are registered trademarks of the Boston Athletic Association.
© 2023 - Swaponz, Inc.