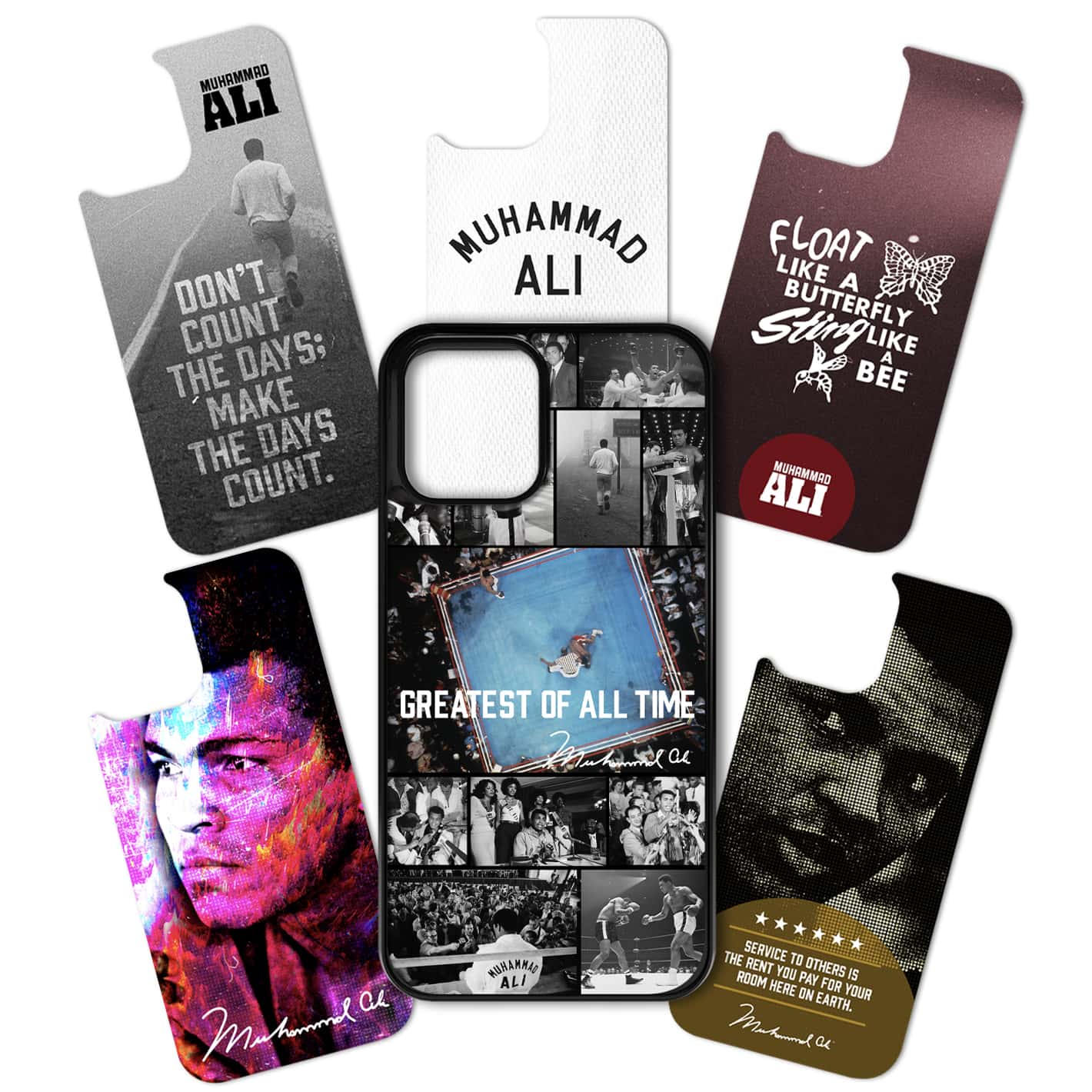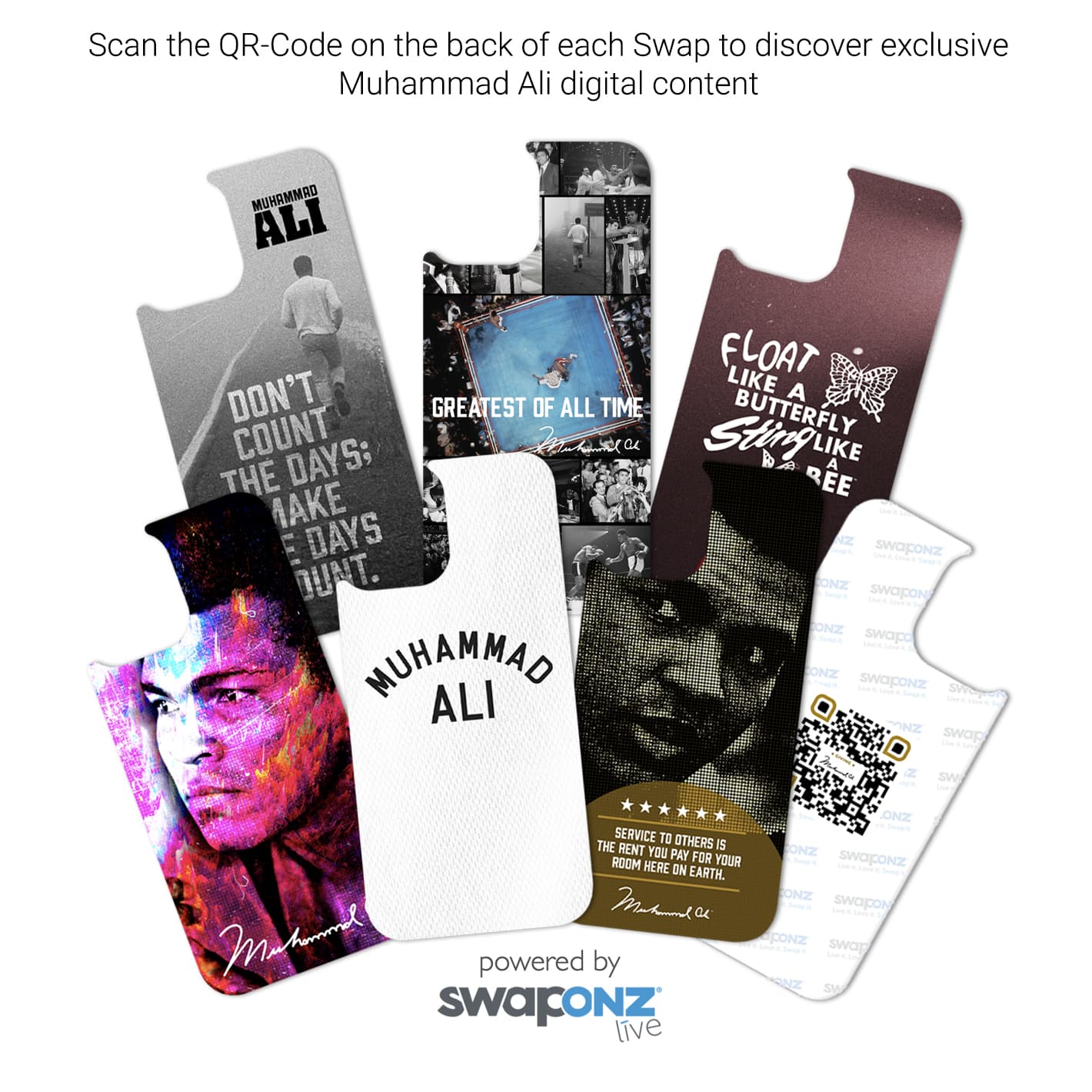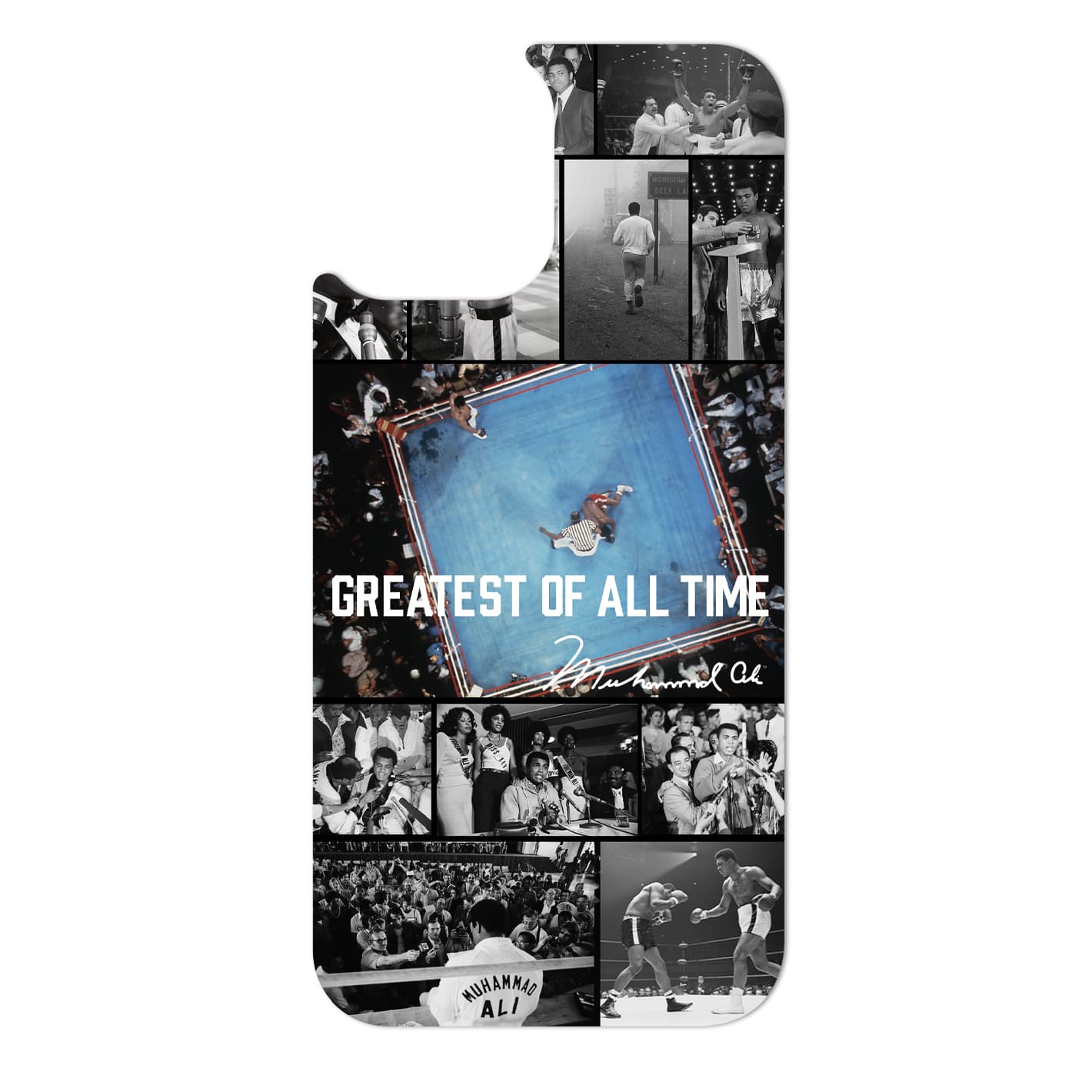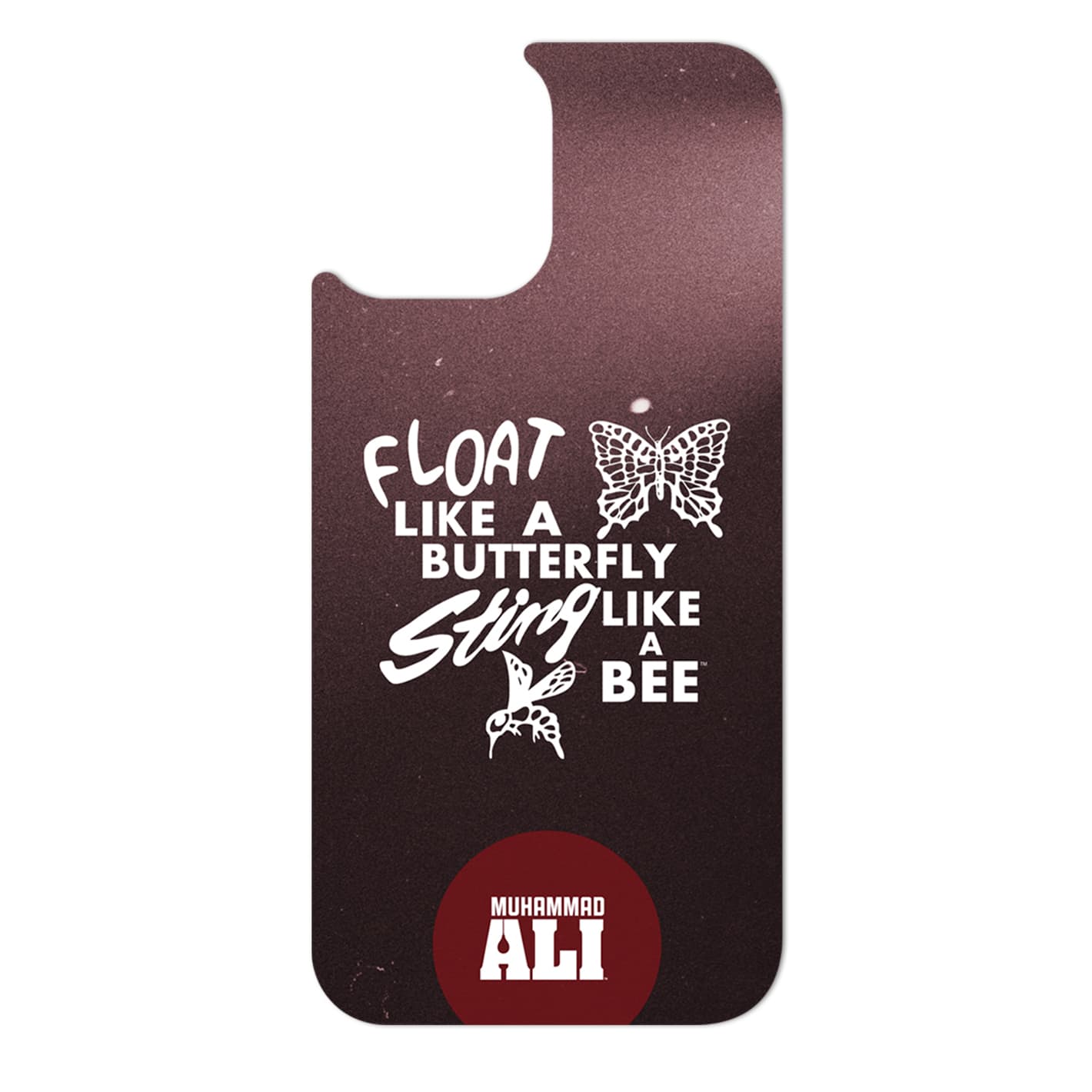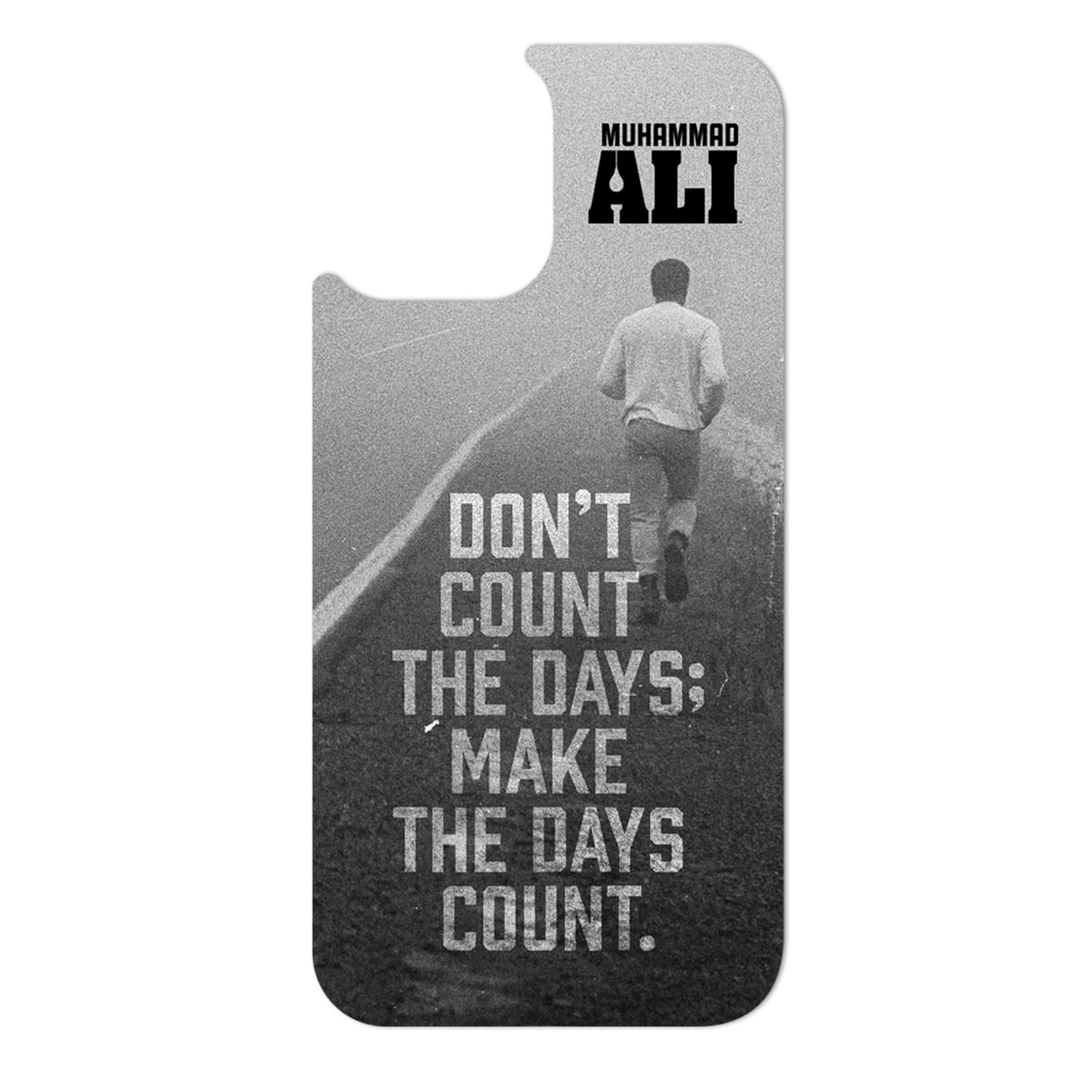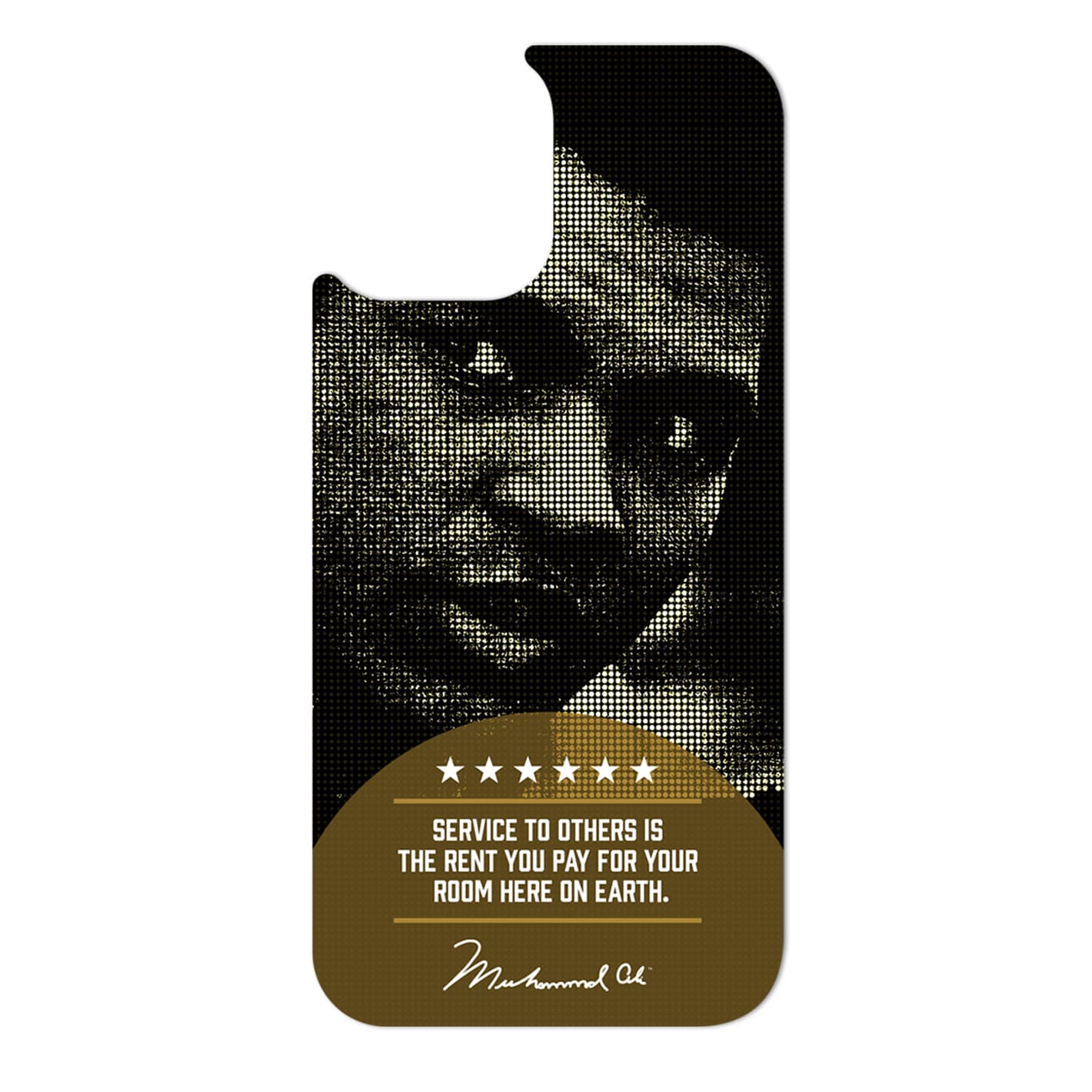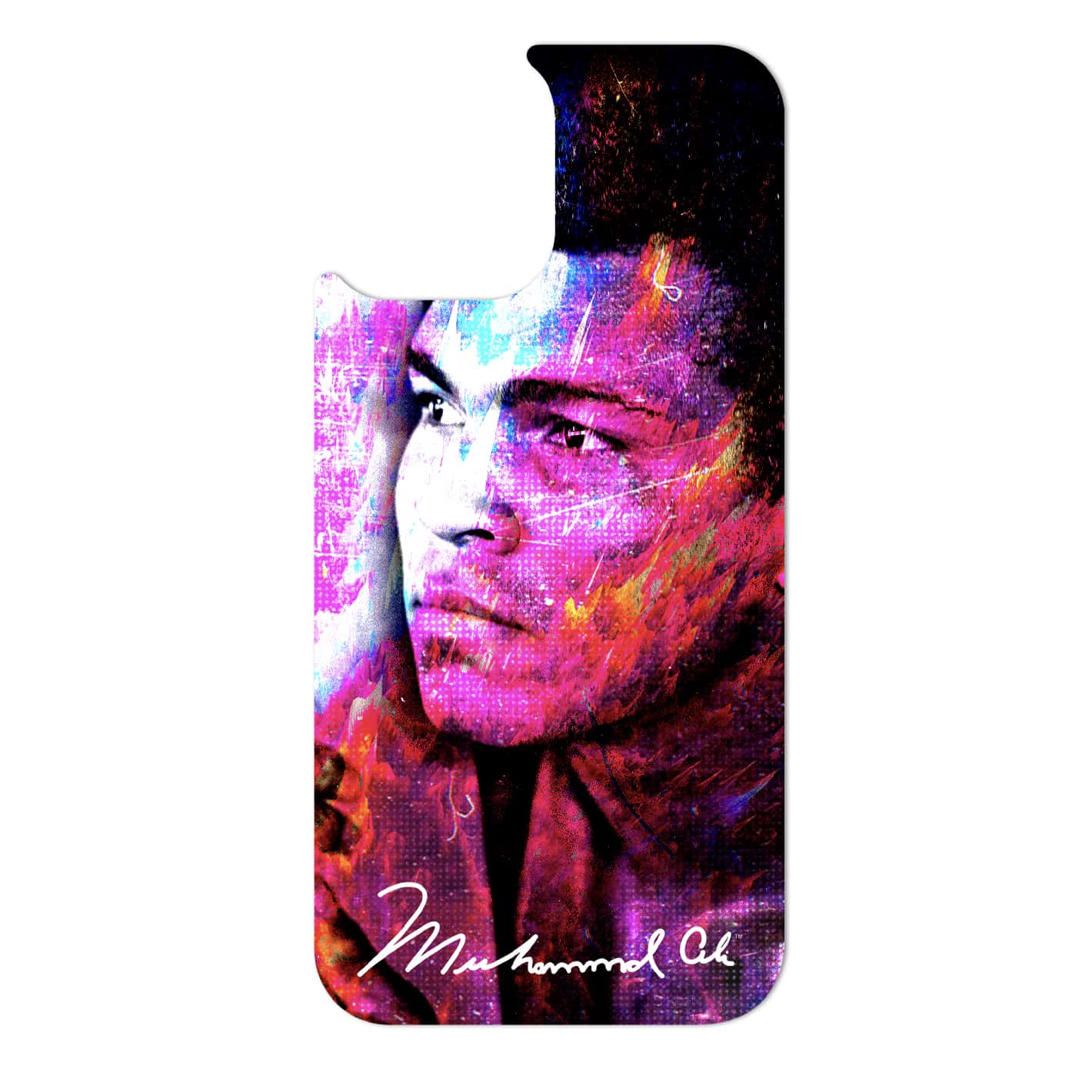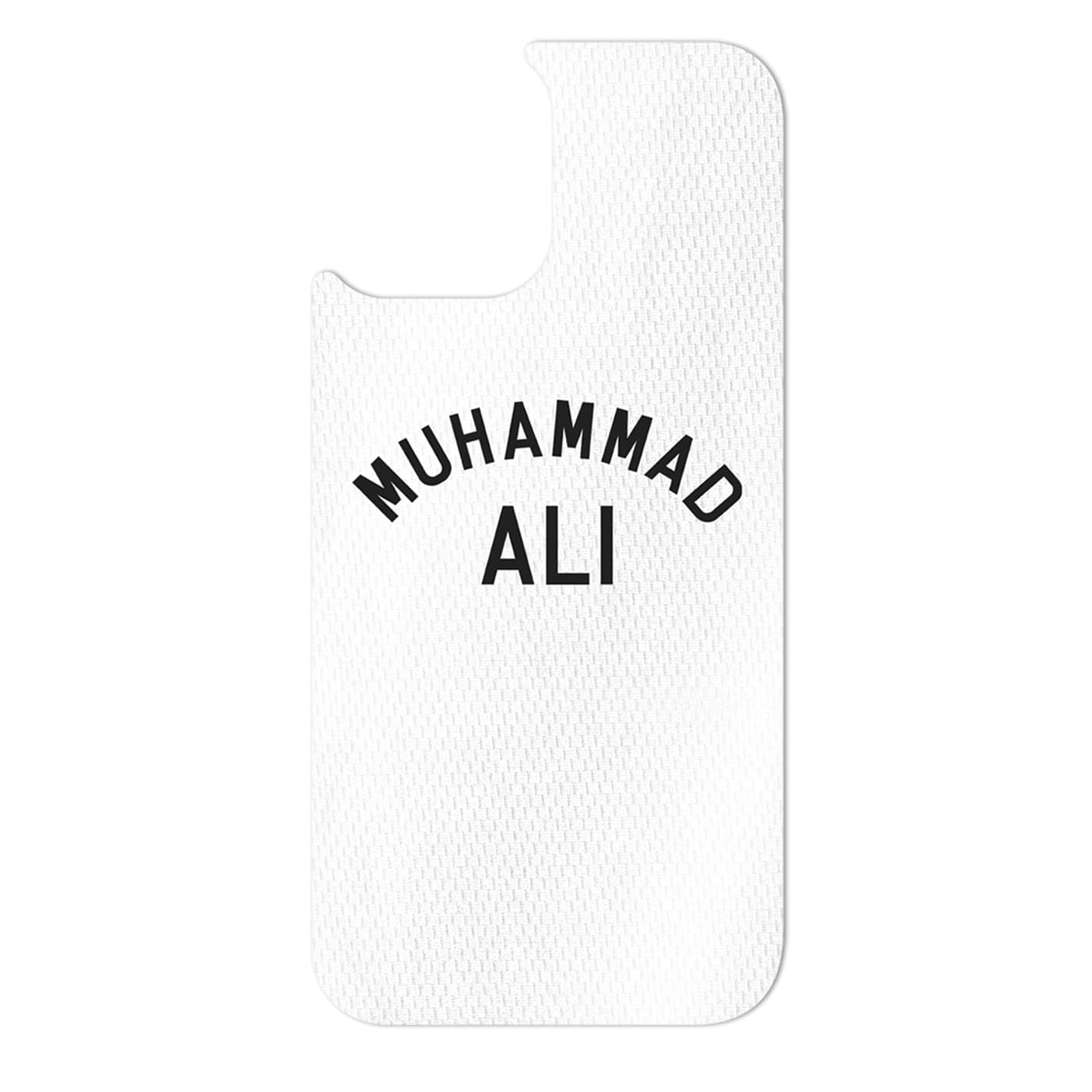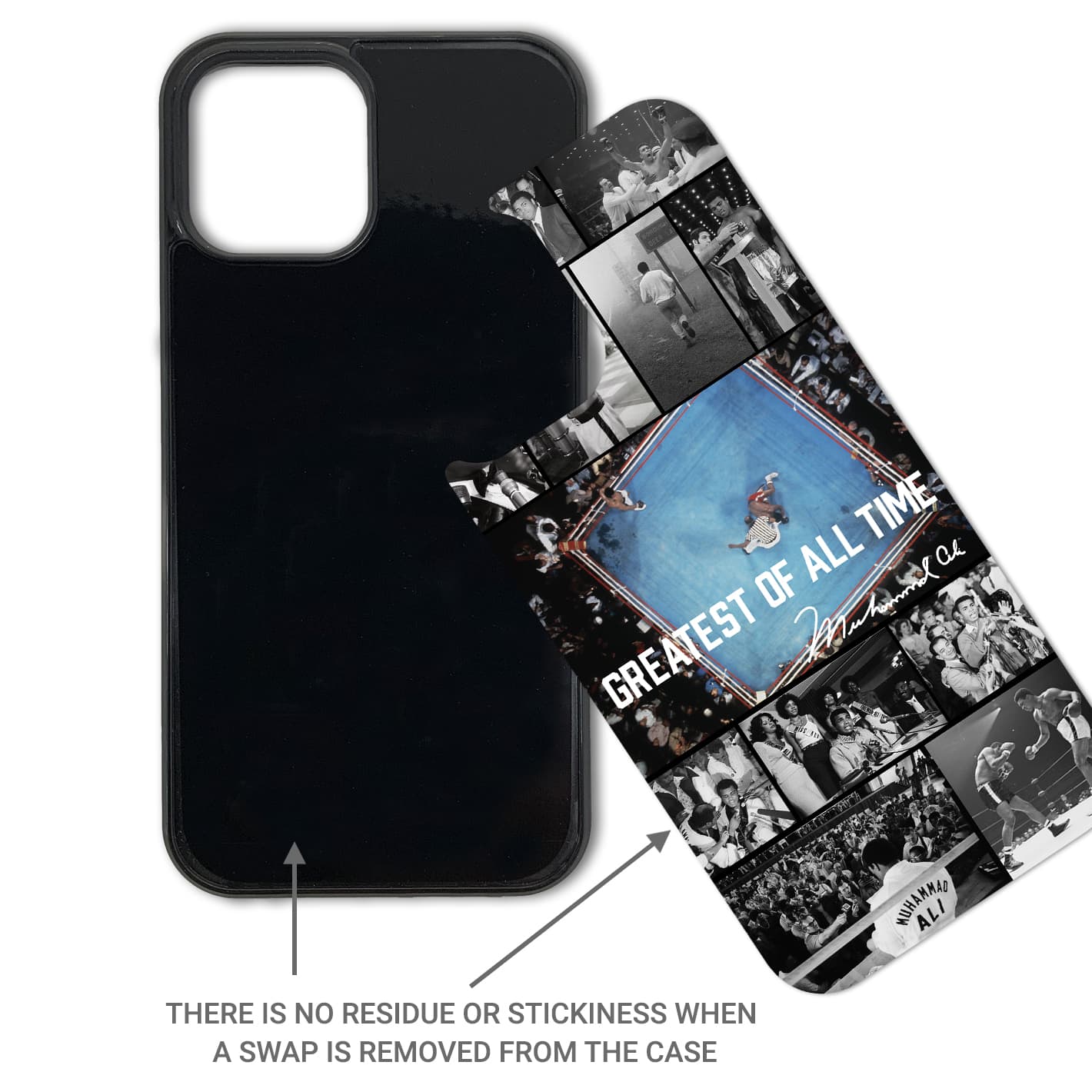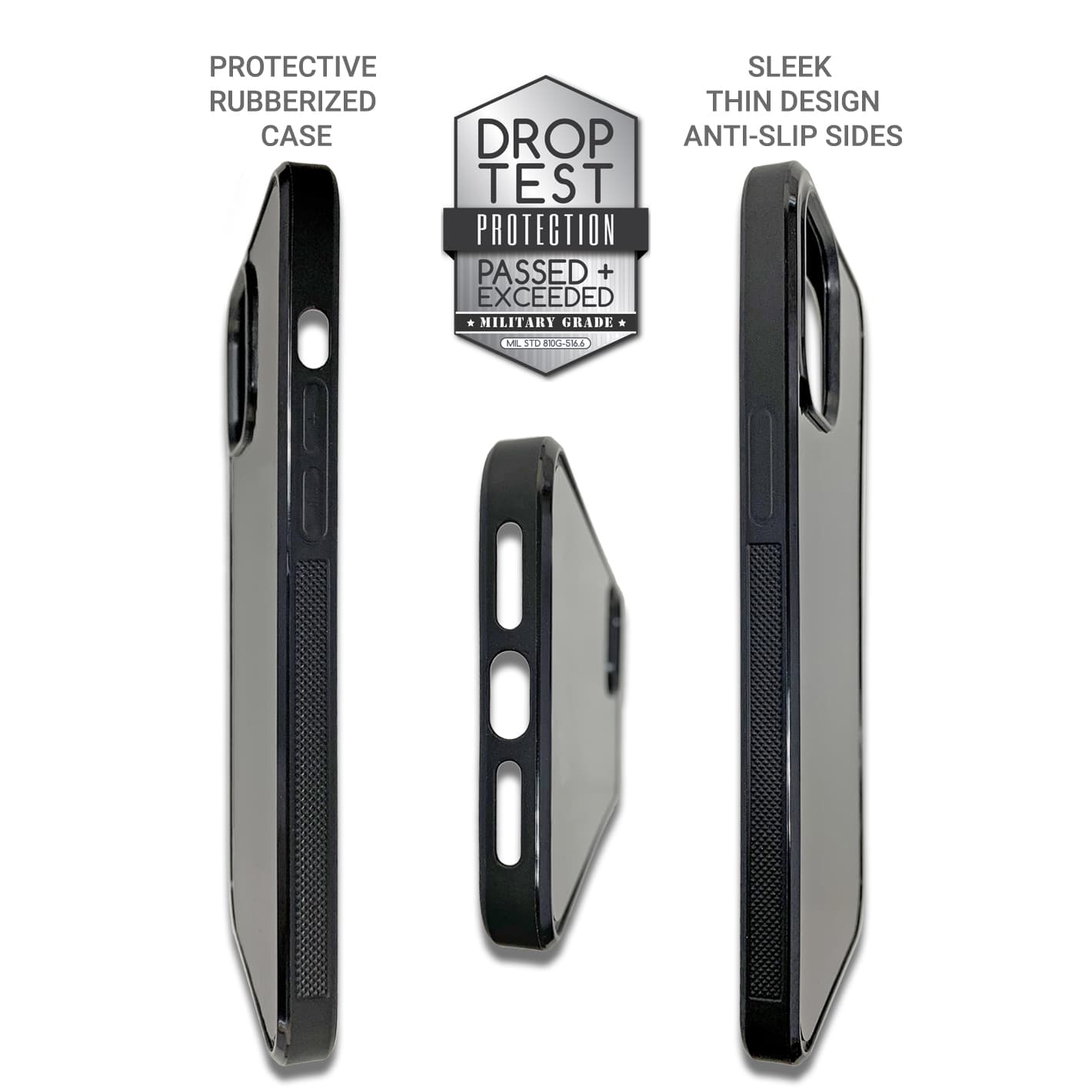 Phone Case Set - Muhammad Ali
Option: MagSafe Case (only available for iPhone 12, 13 and 14 series):
Option: MagSafe Case (only available for iPhone 12, 13 and 14 series)
ADDITIONAL SWAPS ONLY $7.50 Unlimited extra Swaps for only $7.50 each, with purchase of any Phone Case Set or Swap. Discount will be automatically reflected in your cart. If you are using another discount code, the greater of the discounts will be automatically applied to your cart…you always get the better deal.
A phone case like no other to connect with Muhammad Ali at any time by combining iconic Ali images with exclusive digital content! This premium Swaponz® Phone Case Set features a slim black protective case with six interchangeable and reusable Ali designs (Swaps), each with sharp, photographic quality graphics…..you can easily change and reuse your Swaps as often as you'd like. Experience exclusive Muhammad Ali animation by scanning the QR-Code on the back of each Swap.
Set includes: 1 Swaponz® InfiniteSwap™ Protective Phone Case + 6

 

Swaps.        
Protection & Design: Drop tested protective ultra-slim case - anti-slip sides for secure handling.
InfiniteSwap™ Patented Technology: Enables Swaps to firmly adhere to the special material on the case without any stickiness whatsoever. 
Swaps:  Reusable, photographic quality, highly durable, water and scratch resistant. 
20% of all proceeds are donated to the Ali Center.
Ali™, Muhammad Ali™ and the Muhammad Ali signature are trademarks of Muhammad Ali Enterprises LLC. Rights of Publicity and Persona Rights are used with permission of Muhammad Ali Enterprises LLC. ali.com

© 2022 - Swaponz, Inc.