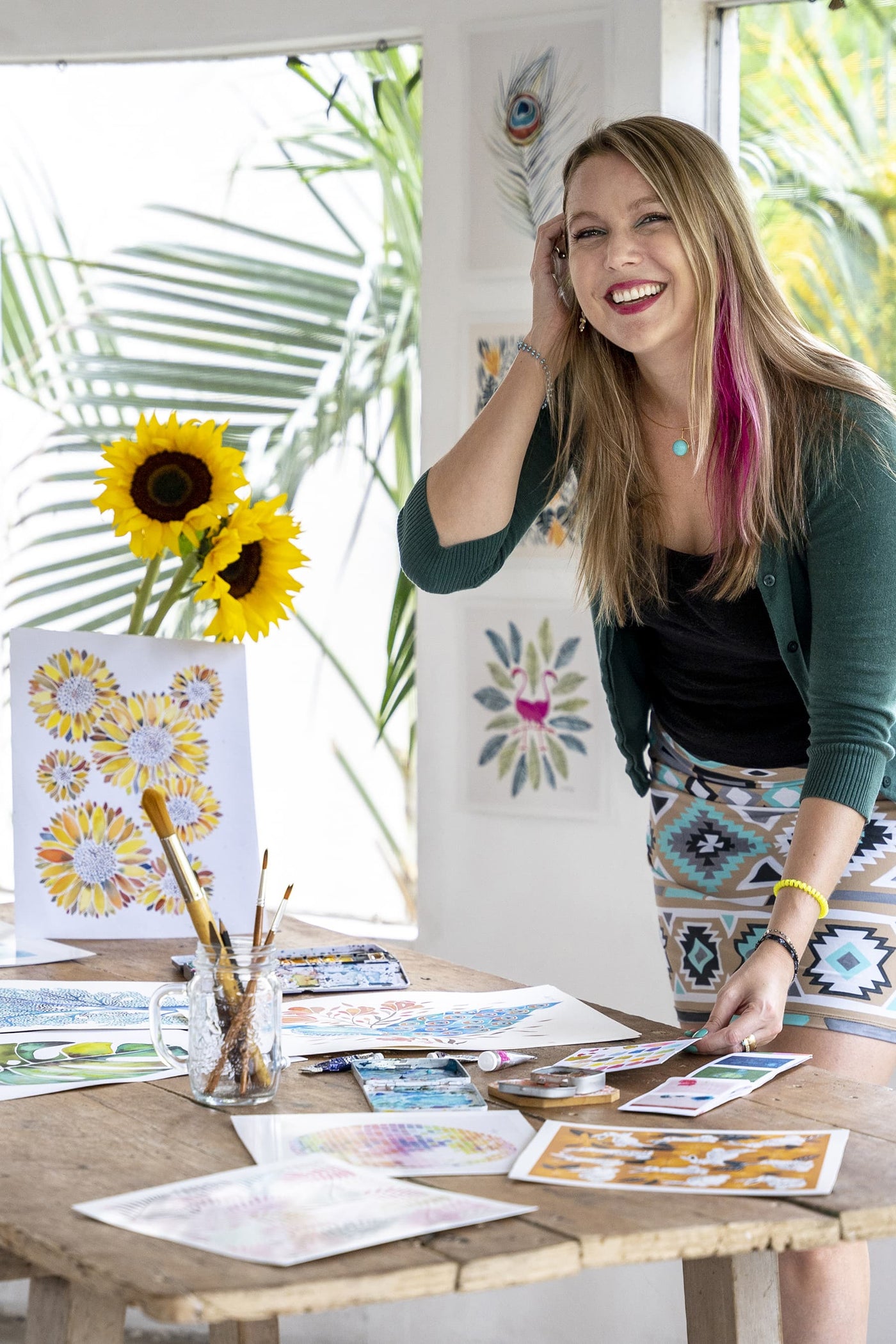 Follow her on IG at @catcoq
CatCoq
Cat Coquillette is an international artist, entrepreneur, and educator, running her entire creative brand and educational business from around the world. Her "office" changes daily, usually a coffee shop, coworking space, or airport terminal somewhere in the world. Her company, CatCoq, is a brand that aspires to not only provide an exhilarating aesthetic rooted in an appreciation for culture, travel and the outdoors, but through education, she inspires her students to channel their natural curiosity and reach their full potential. 
From painting florals found in the jungles of Vietnam, exotic wildlife from the Amazon Rainforest, or patterns inspired from Scandinavian textiles, Cat's work has brought a fresh artistic perspective and inspiration to over a quarter million students who have enrolled in her courses and workshops. As a growing industry leader, Cat continues to provide value, art and education to the community she loves. 
CatCoq artwork and designs can be found worldwide in stores including Urban Outfitters, Target, Barnes & Noble, Modcloth, Nordstrom, Bed Bath & Beyond, among many others. Cat is a keynote speaker for entrepreneur and design conferences around the world. Her writing, interviews and design work have been featured by Forbes, CNN, US Weekly, Teen Vogue, Buzzfeed, and The New York Post.