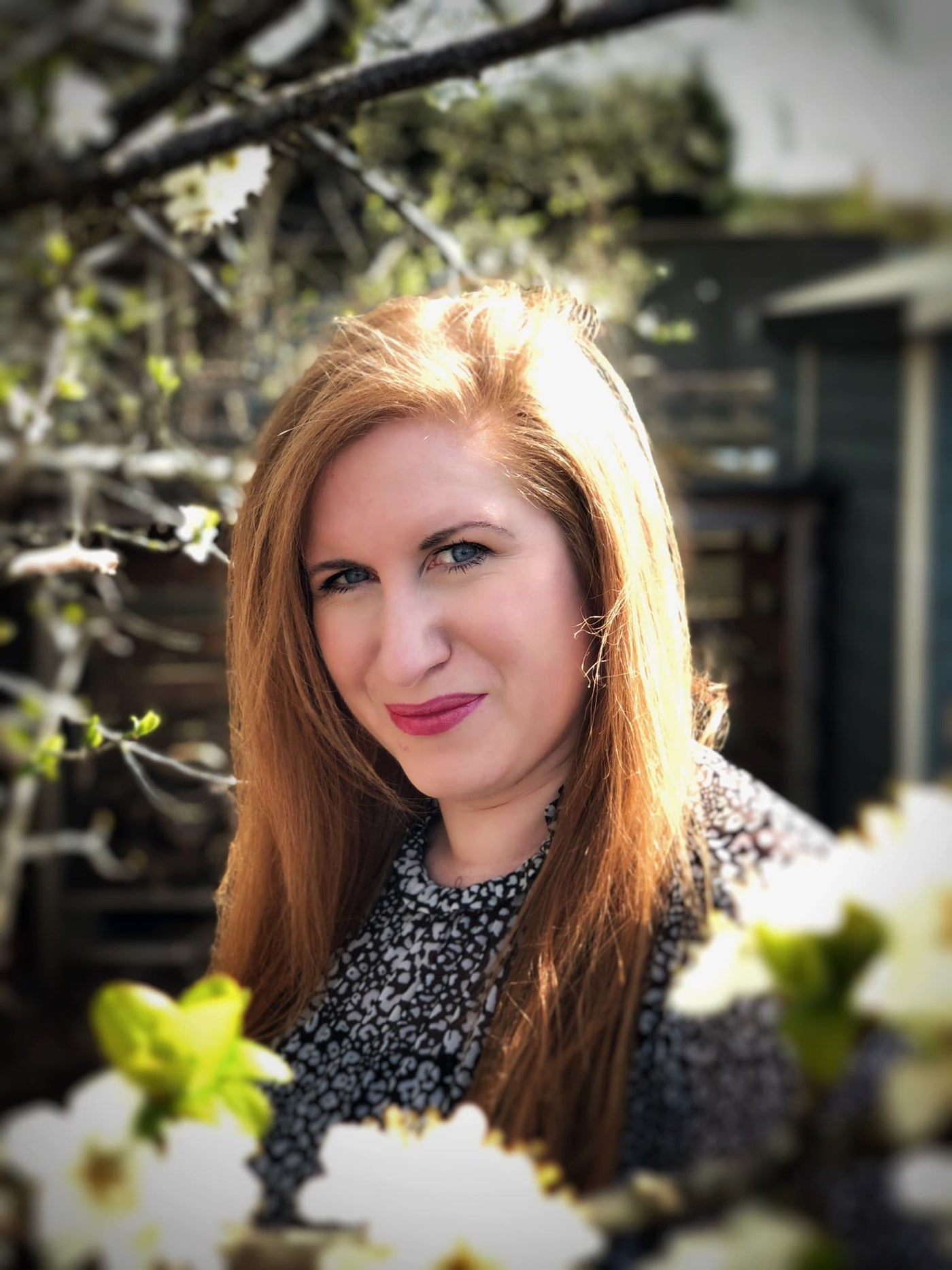 Follow her on IG at @vickyyorkedesigns
Vicky Yorke
Vicky Yorke is a British Surface Pattern Designer and Illustrator based in Worcestershire. She creates playful designs inspired by the beautiful countryside surrounding her home, including modern Art Nouveau designs, vibrant florals and animals, and patterns influenced by her travels around the UK and beyond. Vicky's work is decorative, bright, and inviting, using illustration and typography with striking color palettes.
Living with Chronic Myeloid Leukaemia and Endometriosis, Vicky is an advocate for physical and mental well-being. She speaks out on social media and in the press about the importance of looking after mental health and aims to inspire wellness through her positive designs.
Every design is hand sketched or painted in Vicky's loose and fanciful style before being digitally colored to create designs that are full of "grown-up whimsy." She loves to mix and match designs, making them perfect to swap in and out with Swaponz. Vicky's designs can be found worldwide on fabric, craft products, luggage, home decor, mugs, and gifts.
"I love to use bold and uplifting hand lettering to make statements that resonate. These mix across my collections with warm and appealing patterns and illustrations to create products to make you happy!"
Through her designs, Vicky hopes to promote kindness and inclusivity and spread positivity into the world. Whether it's through a bold empowering slogan or a beautiful flower illustration, she wants her designs to project a little bit of joy.